Get the men in your life something cool or meaningful this Father's Day. From Star Wars themed tech to personalized gifts from the heart and everything in between. We hope this list has something for everyone. Happy Shopping!
---
Personalized Bar Sign on Etsy ($55)
Help your Dad or husband level-up his at-home bar with this affordable, personalized bar sign🍻. He'll be the envy of all of his friends and be reminded of you for the thoughtful gift every time he flicks the light on and opens for business or cuts it off for last call.
Similar Alternatives:
• Photo-etched Wallet on Etsy ($33+)
• Personalized Leather Keychain on Etsy ($33+)
• View all Father's Day Gifts available on Etsy
Any Dad is sure to have fun with this one. Clap to activate a connected lamp and hear Darth Vader say "The Force is strong with this one". Clap it off and hear him say "You underestimate the power of the Dark Side". Available at some local Urban Outfitter stores for curbside pickup.
Immortalize your Dad and his favorite activity with a custom bobblehead. Simply upload a few pictures and choose from a few different options and you'll have a personalized gift that can't be beat.
Whether your Dad just likes items to match his garage decor, or he's worried about others finding his stash of cold beverages- this fridge may be just what he needs in his life.
For other quirky Father's Day gift ideas:
• Uncommon Goods prides themselves on offering unique and off-the-wall gifts for that special weirdo in your life.
• Misfit Box Subscription: If your Father loves fresh produce and saving money, a subscription to Misfits Market might be just what he needs.

Connected devices are becoming more and more popular in the world of cooking and this small but powerful Sous Vide will help get the perfect temperature on proteins. It'll hold the temperature with absolute accuracy to ensure perfect results every time.
Similar Alternatives:
• ThermoWorks Meat & Fish Thermometer
• The Good Hurt Fuego: A Hot Sauce Gift Set for Hot Sauce Lover's ($35)

If you're in the market for a cheap, funny, and light-hearted Father's Day gift for the hero in your life, look no further than this apron. As an added bonus, at the time this article was written the apron was estimated to be delivered within 2 days, so it's perfect for last-minute shoppers!
Similar Alternatives:
• 7 Piece BBQ Smoking Cooking Gift Set ($55)
• Grillaholics BBQ Meat Shredder Claws – Wolverine Style ($13)

We've all watched a scene in our favorite shows or movies where food is involved and started smacking our lips. If your Dad likes to cook this just might be the winning gift to snag him this year!
Similar Alternatives:
• Eat What You Watch: A cookbook for movie lovers ($17)
For the nostalgic and retro-minded fathers out there, this little baby looks like a blast from the past yet comes with some very modern features.
Other Vintage-Inspired Gift Ideas:
• GPO Brooklyn 1980S-Style Portable Boombox ($260)
• Portable Turntable With Bluetooth By Crosley ($119)
• SEVIZ Retro Wireless Bluetooth Speaker ($18)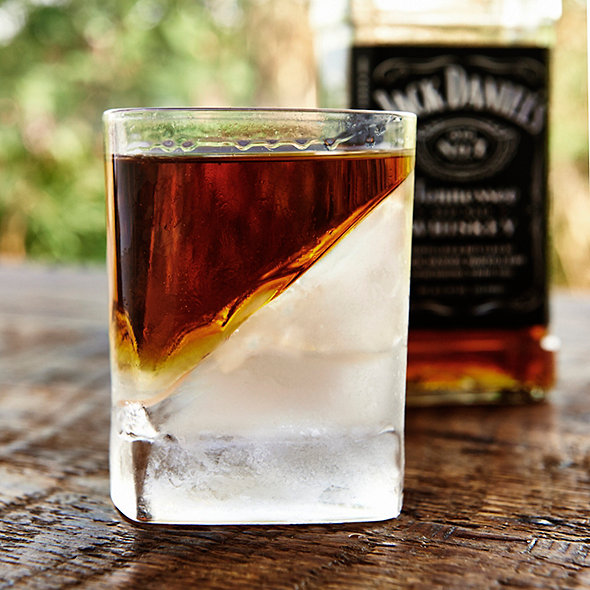 According to Corkcicle, this glass is "the artful way to perfectly chill your favorite spirits. It's the ideal whiskey glass for anyone who enjoys smooth sipping." If that's your father or husband this might just be the gift you've been looking for.
Other Vintage-Inspired Gift Ideas:
• Grab a Brobasket for the Liquor Connoisseurs in your life!
• Mancrates offers many options for your Dad's big day from Whiskey Appreciation to Meat Lover's crates and beyond.
If you think your Dad could use some pampering, this Art of Shaving kit is sure to please. It's TSA approved so it's good to go wherever your dad decides to take it. Also available from Amazon.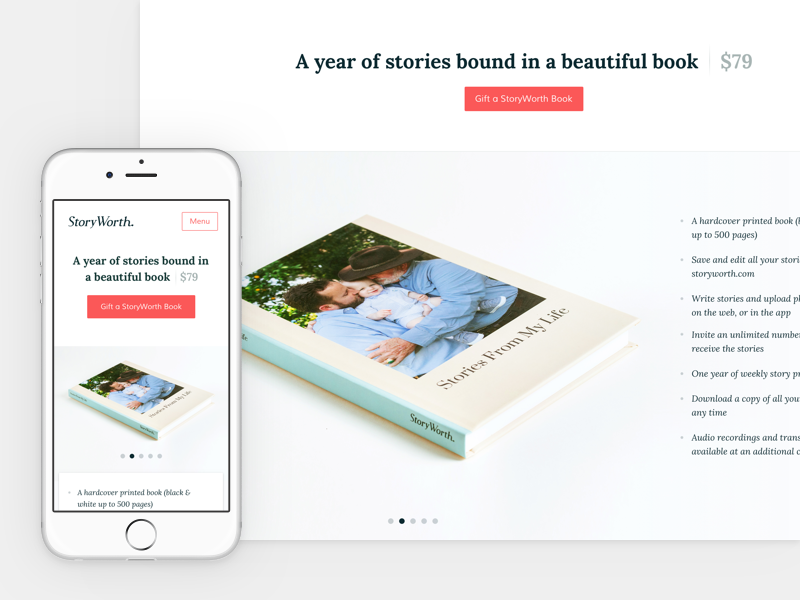 Story worth will ask your father (or whomever you've chosen) to answer questions every week for a year. Their answers will be combined with photos to provide you a compiled book of stories that you can keep forever. It's obviously too late to get the book completed by this Father's Day, but you could get a jumpstart on next year!
Similar Alternatives:
• Love Book ($55+, save 20% with code DAD20)
• Wonderbly's I Love You This Much Photo Book ($30)
There you have it folks, I hope these ideas were helpful. Tweet us your gift ideas for dad this year!
📝Note: Prices and links were accurate at the time this article was written.